Resume' / HEARTBEAT DRUMS
Artist List:
PASSION NOUVEAU 80s Rocording Artist - Tour Drummer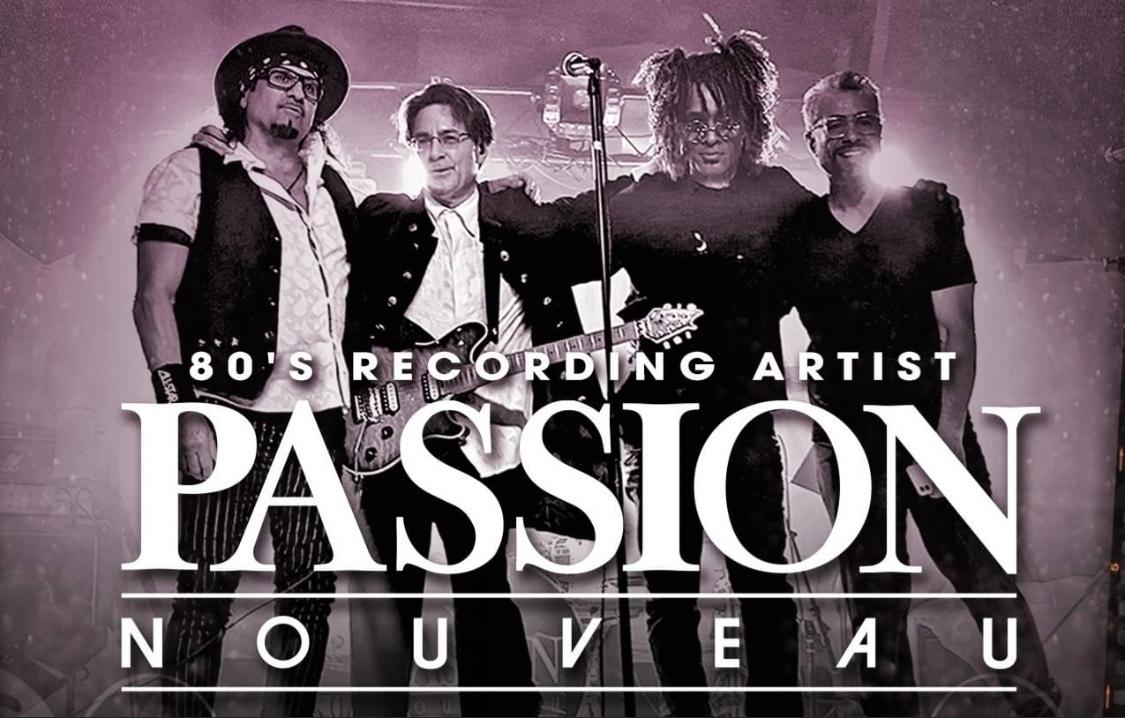 THE BLACK DONNELLYS Dublin - Irish band/Las Vegas Sub Drummer
JOURNEY L.T. D. Living The Dream Tribute To Journey >Live Drummer
STONEBREED - Original Rock&Roll from Hollywood Ca.-Tour and Recording Drummer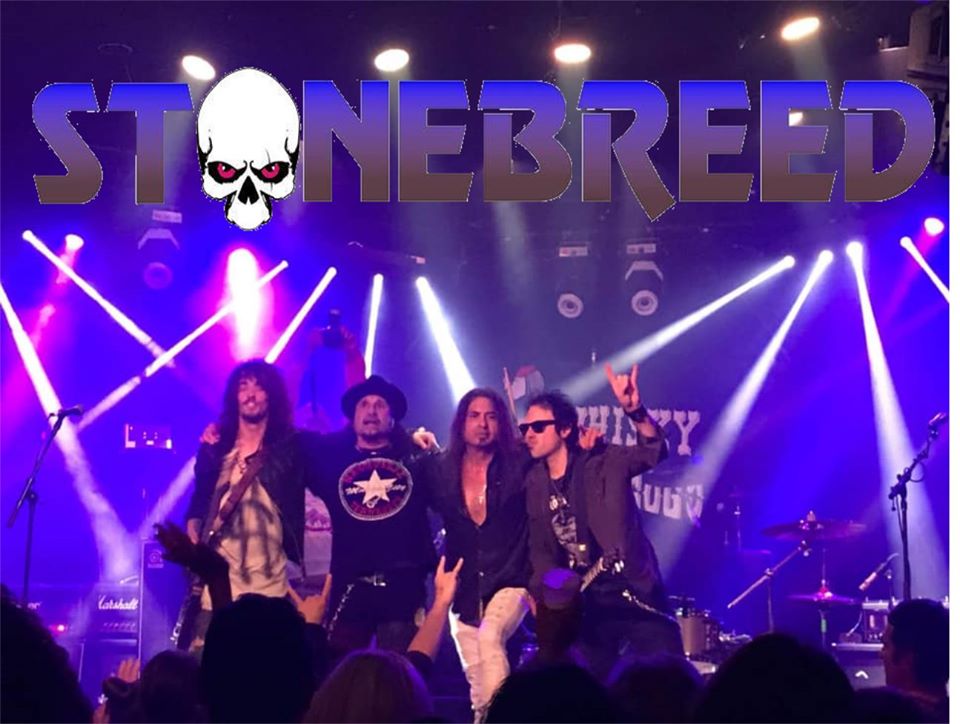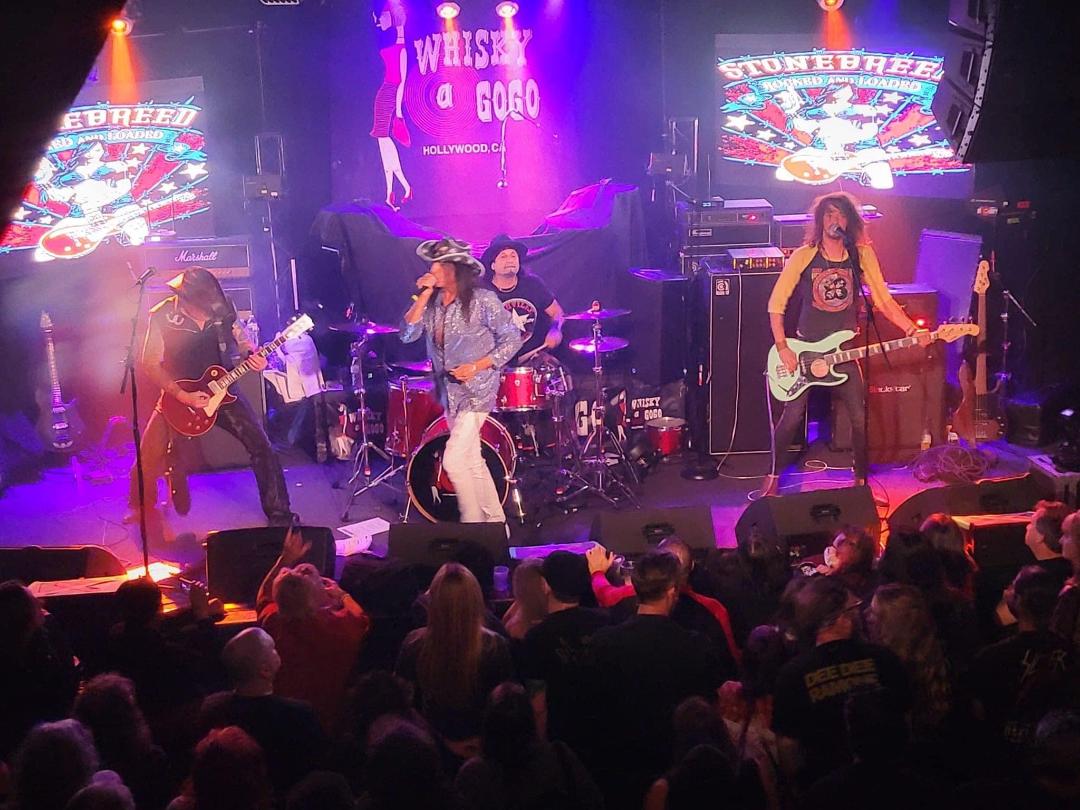 YOU GOT LUCKY Tom Petty Tribute >Live Drummer
HART ATTACK Las Vegas Rockshow featuring Drew Hart / Sub Drummer
PLANET 80s - Show Drummer
90s BLOCK PARTY - Show Drummer
DISCO A GO GO - Show Drummer
ERUPTION Van Halen Tribute w/Al Estrada Guitarist for David Lee Roth-Live Drummer
CRADLE WILL ROCK Van Halen Tribute > Live Drummer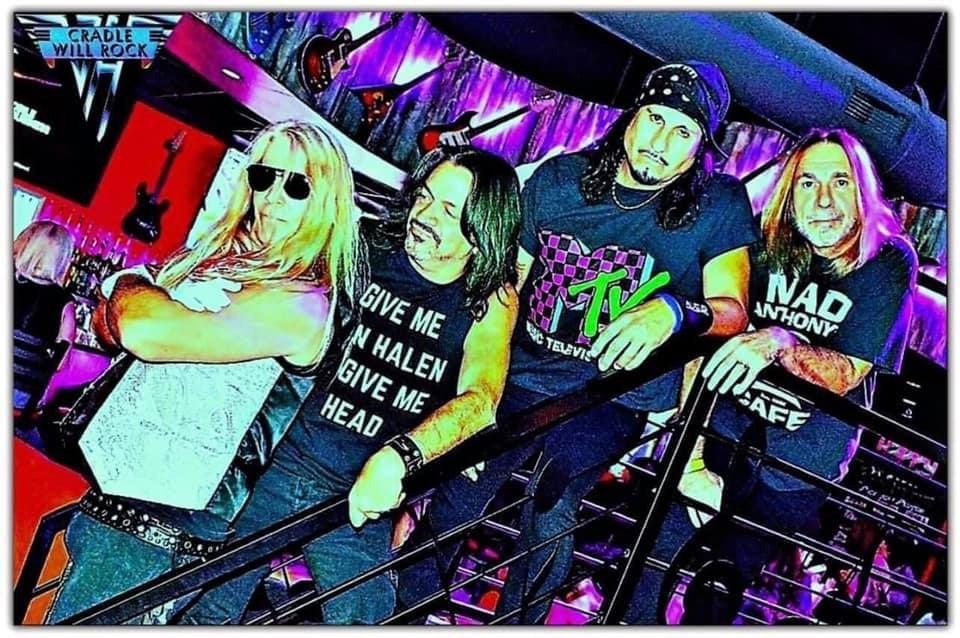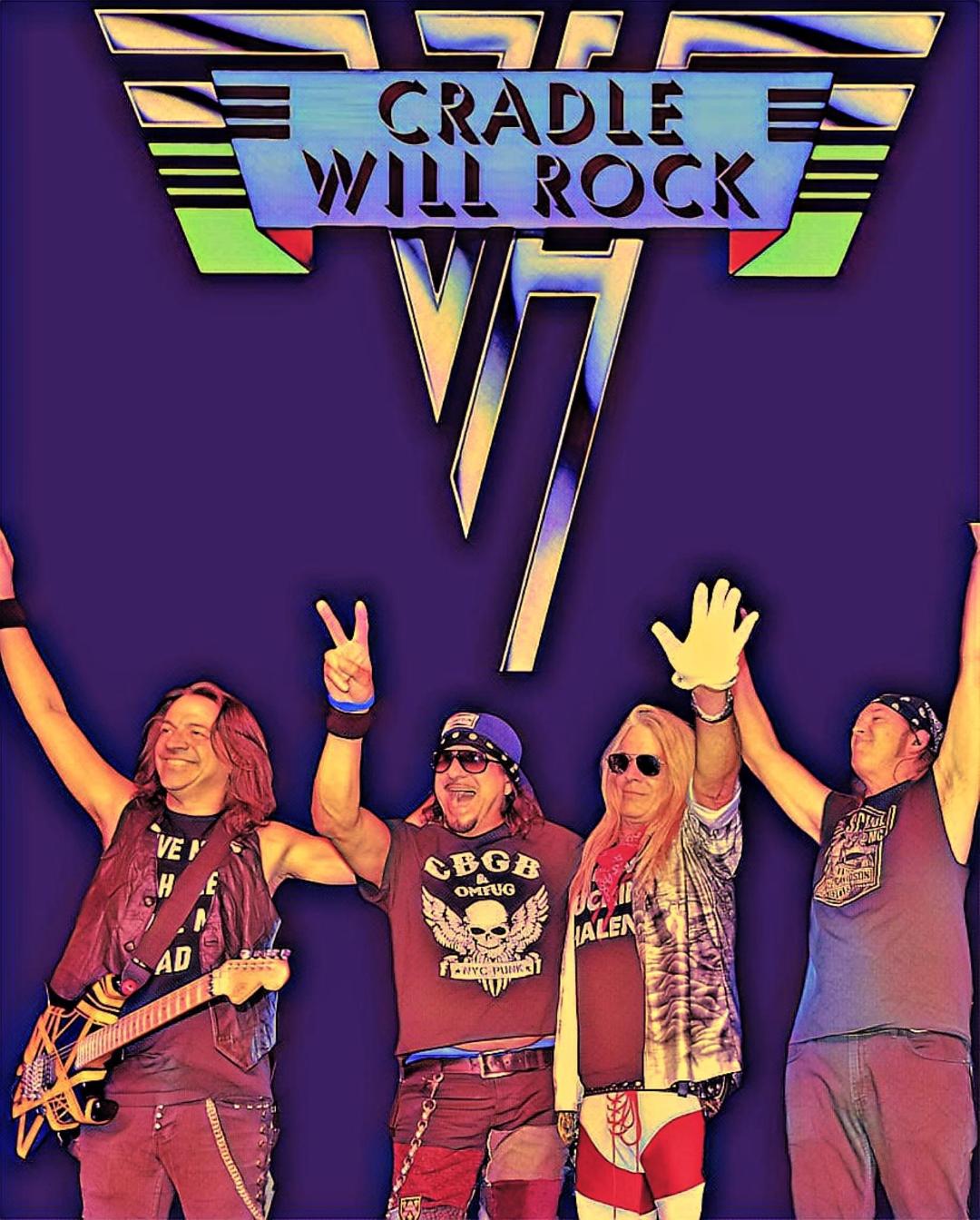 LEE ROCKER / STRAY CATS Founding member >Tour Drummer
NATIONAL DUST-Live and recording drummer on 1st Record/Hard Kickin Southern Rock
BON ATELLO Larry Atello as Jon Bon Jovi Tribute>Live Drummer
ROK OF AGES Fremont St Experience,Las Vegas 200+shows/4 shows per week > Live Drummer
MASON RUFFNER (CBS Records-top 10 hit Gypsy Blood) >Tour Drummer 5 tours
THE YAHOOS, Los Angeles w/Jimmy Crespo) Live and Recordings
BLUESBREAKERS ALLSTARS w/Paul Shortino (Quiet Riot) , Jimmy Crespo (Aerosmith) , Sean Koos (Joan Jett) > Show drummer at House of Blues Las Vegas and Recording drummer.
SUPERSTARS OF ROCK (Tribute Show)>Tour Drummer
60s MANIA (Tribute Show)>Tour Drummer
ZOOMER (SONY/MAGNATUBE Records) --SPIN FX (BACARDI Records) Tour Drummmer--SIBERIA (D.M.V. Records)--Charlie Gracie,--Larry Donn,--Love Rangers-- Creedence Clearwater Revival Tribute 2nd Manassas+Creedence Clearwater Revival Tribute Tombstone Shadow--Planet 80s-80s Flashback.
Royal Purple Rockers (Las Vegas Rock Cover Band) >Live Drummer
Jon Bovi / Bon Jovi Tribute-(Tribute Shows)>Live Drummer
Bootieshakers Rockin Disco Show-(Tribute Shows)>Live Drummer
Eruption and Walen Halen Van Halen Tributes - (Tribute Shows)>Live Drummer
LEE PERSON & E.R. SHORTS (Austin Texas) Blues & Funk>Show drummer -6th St weekly Gigs-
A.D.D.(America Records) L.A. Showcase and Recording Drummer
Melanie Novak & House Party 5 tours-Royal Caribbean Adventure Class Ships & U.S.A. Casinos>Tour Drummer>
2001 Historical International Rockabilly Festival in Green Bay Wisconsin was the House Drummer on Main Stage backing featured artists including Barrence Whitfield, Charlie Gracie, Levi Dexter, Larry Donn etc, 9 shows in 5 days.
Education:
Musicians Institute,Hollywood,Ca - P.I.T. Graduate
+ Private studies with Stan Lunetta,Mark Craney,James Kottak,Glen Sobel,Kenny Aronoff.
*Bass and Drum Clinic live performances w/Locked In Sessions at Guitar Center and The University Of Las Vegas,Nevada. with Martin Motnik/Bass player for the International Platinum Recording Artist/Band Accept...covering the relationship between bass and drums and how to be an effective rythm section. (Martin-Bass) and (Peter-Drums) performed together on 200+shows on The Fremont St Stages in Las Vegas w/Rok Of Ages Tribute Show.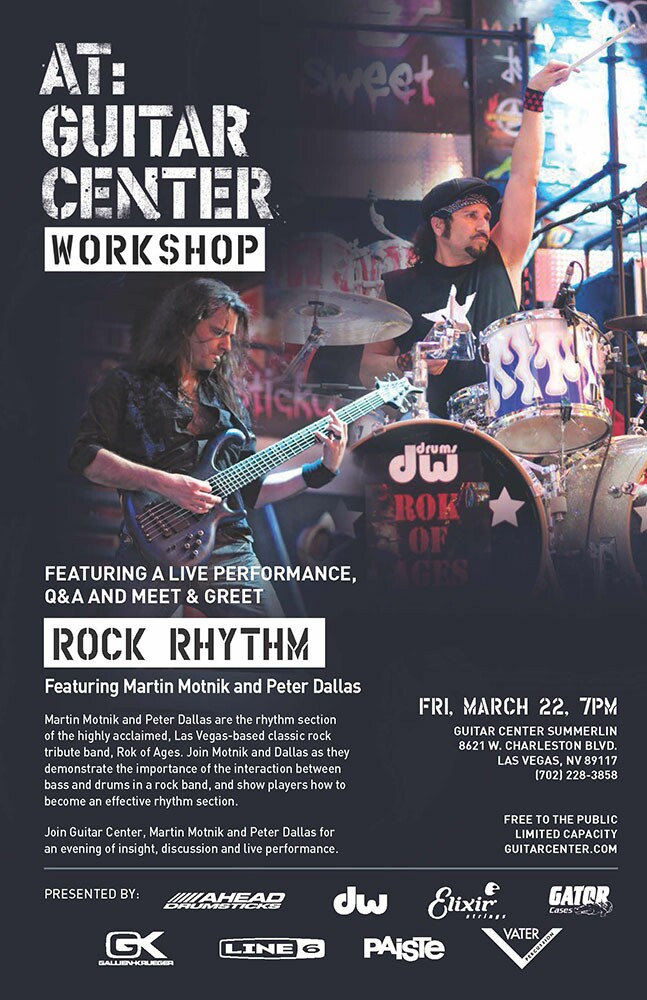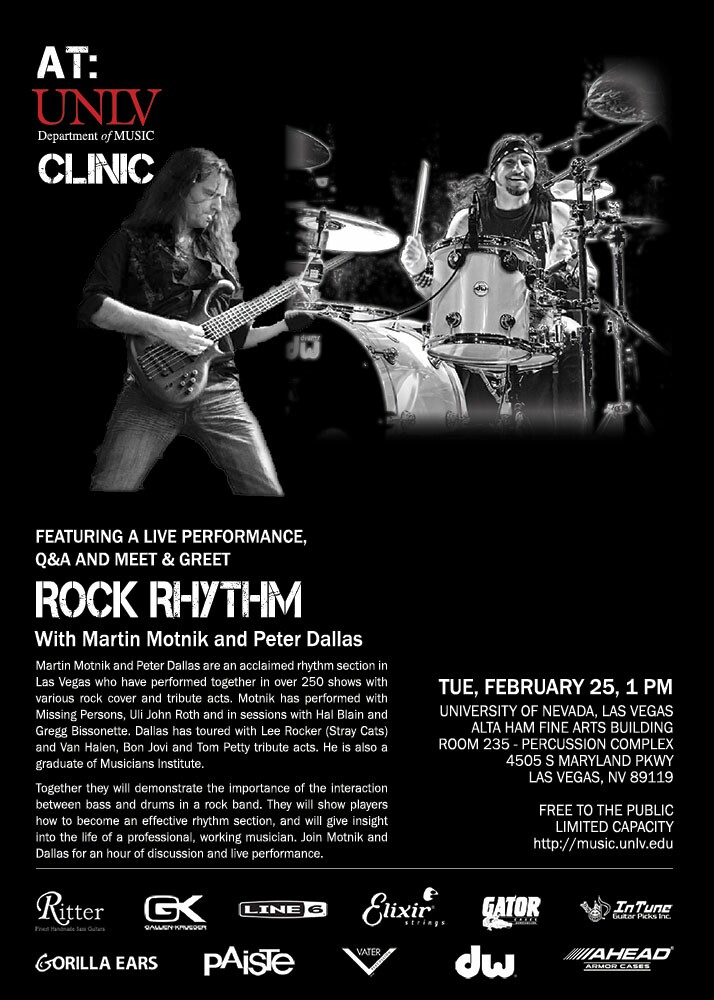 Product Endorsements:
Killer gear that keeps me rockin! Check them out !
1. VATER Drumsticks - Peter Dallas Signature> 5A Stretch - Power 5A
2. PAISTE Cymbals
3. AHEAD ARMOR Cases + Stickbags/Gloves
4. D.W. Drums
BENTLEY'S Drum Shop Fresno,Ca.
PROFESSIONAL DRUMSHOP Hollywood Ca. (Stan & Jerry)
FORKS DRUM CLOSET Nashville TN.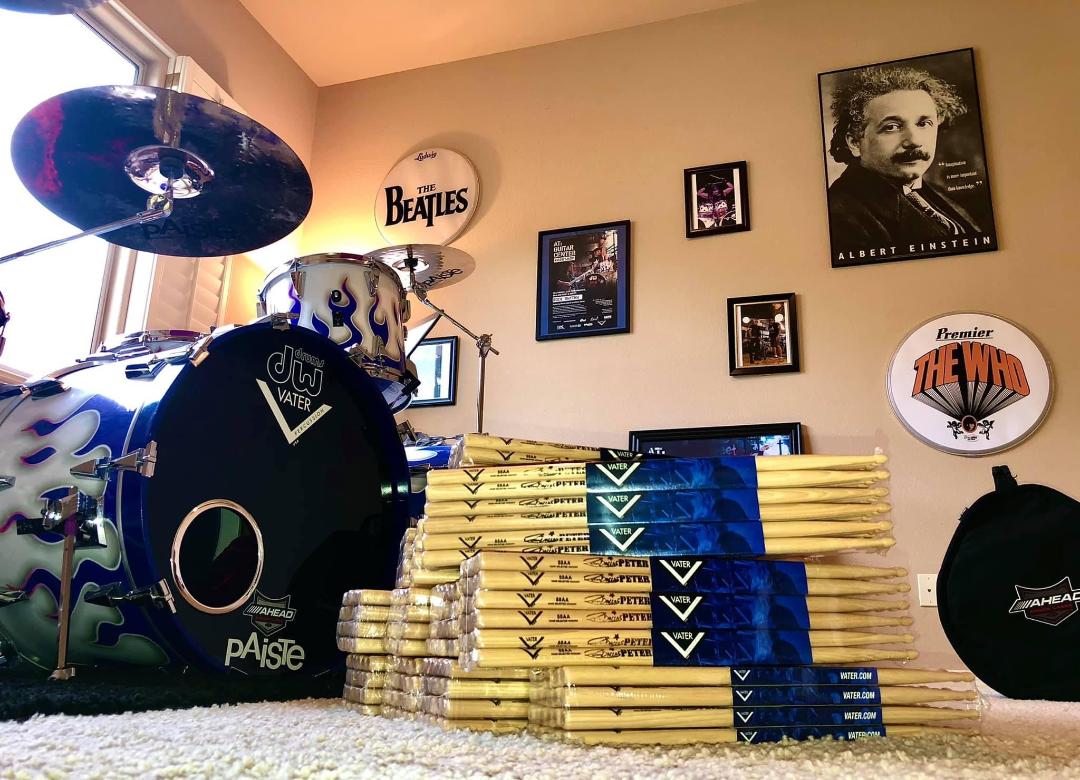 Comments below :
So Glad We Have Pete on Board! And fit in with what we do! (He's "The Opa!) Now if I can get my blue tie back from him! LOL..Denis Mazka/PASSION NOUVEAU
"Great drumming and Solid time" LEE ROCKER / STRAY CATS founding member.
"Good times Pete doing 5 tours with you! " Blues Guitar Legend MASON RUFFNER.
"Thankyou Pete!" "You set the bar pretty high for the rest of us playing on these tracks" - Mario Malatesta/Linder Ave Band-Skeleton Key Studios,Las Vegas.
"Mr. Peter Dallas you are a master drummer and musician.You Rock Brother!!!" Paul Hudson-Guitar/STONEBREED
"Dallas wrote his drum arrangements quickly and saved us time in the studio"-Thanks Pete! "AMERICA RECORDS RECORDING ARTISTS - A.D.D.
"Pete's A Killer Drummer and a Great Friend" James Kottak - Drummer Scorpions/Kingdom Come
***Ok!...were keeping it real...Yes,I teach drums but learning and progressing is never ending...we must always keep improving our skills...sooo...when I need drumming religion!... this is the man I go to for inspiration and technical improvement. ("the best of the best") Pictured below at Uncommon Studios w/Kenny Aronoff (pic below)..today we are working on high hat grooves which are absolutely important to grooving...and grooving is the most important part of drumming and helping the band to sound and feel really good!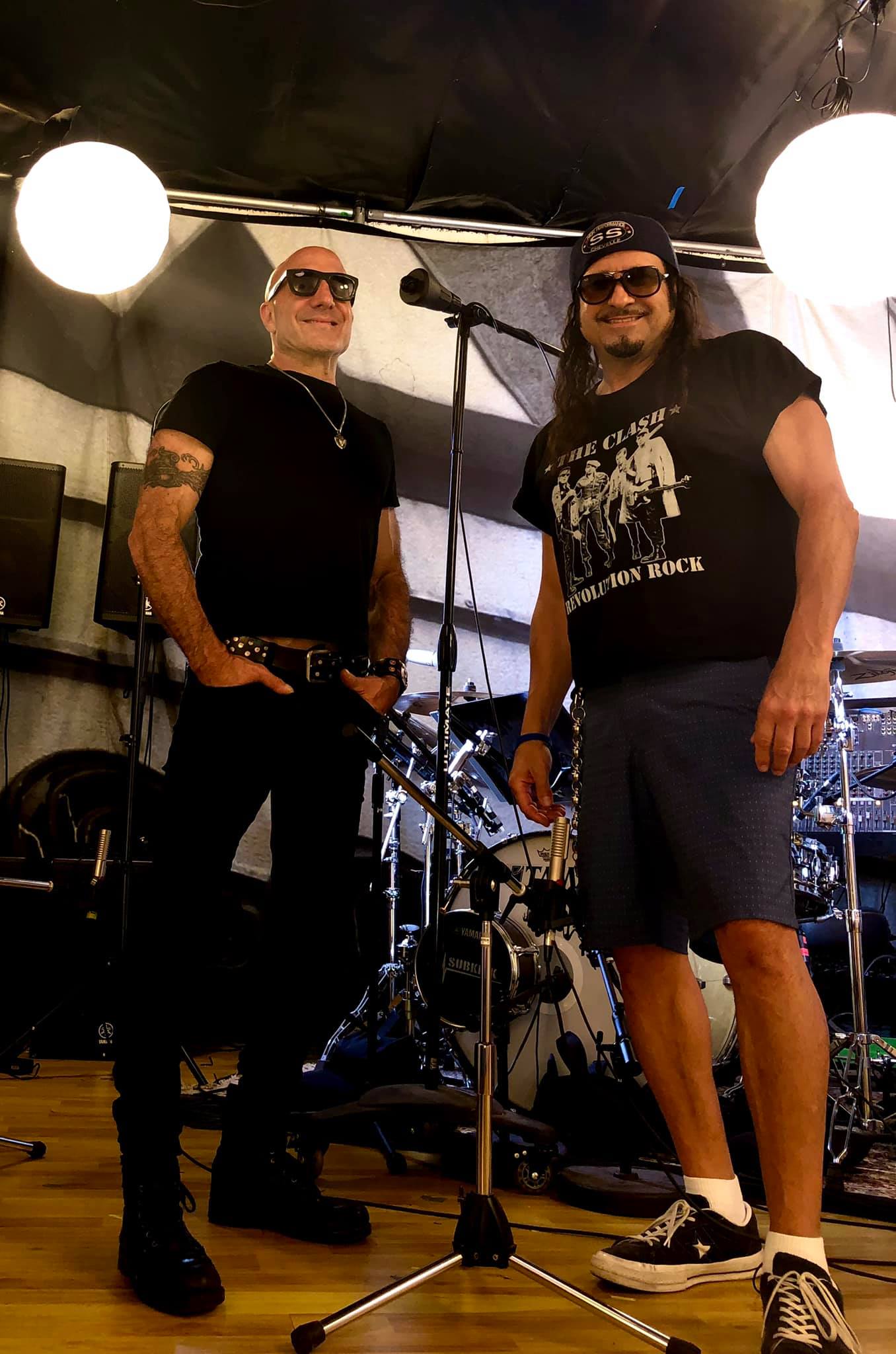 Below pics > 1. Wedding Crashers / Movie+ Entertainment Weekly Magazine shoot w/Owen Wilson and Rachel McAdams....... 2. w/My Mentor and Super Cool Dude Kenny Aronoff - Top Session &Tour Drummer.....3. BLUESBREAKERS ALLSTARS (w/Paul Shortino-Rough Cutt,Quite Riot,Jimmy Crespo-Aerosmith,Rod Stewart,Sean Koos- Joan Jett)@ House Of Blues Las Vegas......4. w- Scorpions/Kingdom Come Drummer James Kottak sits in on PDs D.W. Kit at Vegas Rocks Awards Show).....5. w/Kenny at Lucy's 51 Pro Jam ,Toluca Lake......6. My Fav Sawtooth Skulls Custom DW Edge 8x14 Snare Drum....7. Al Estrada's Eruption Tribute (w/Al Estrada Guitarist w/David Lee Roth)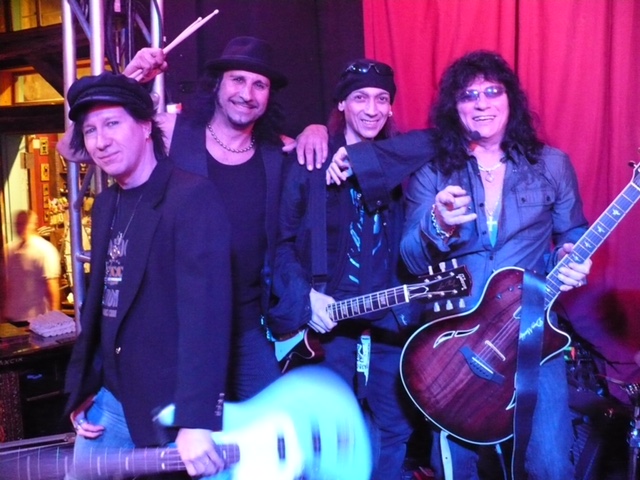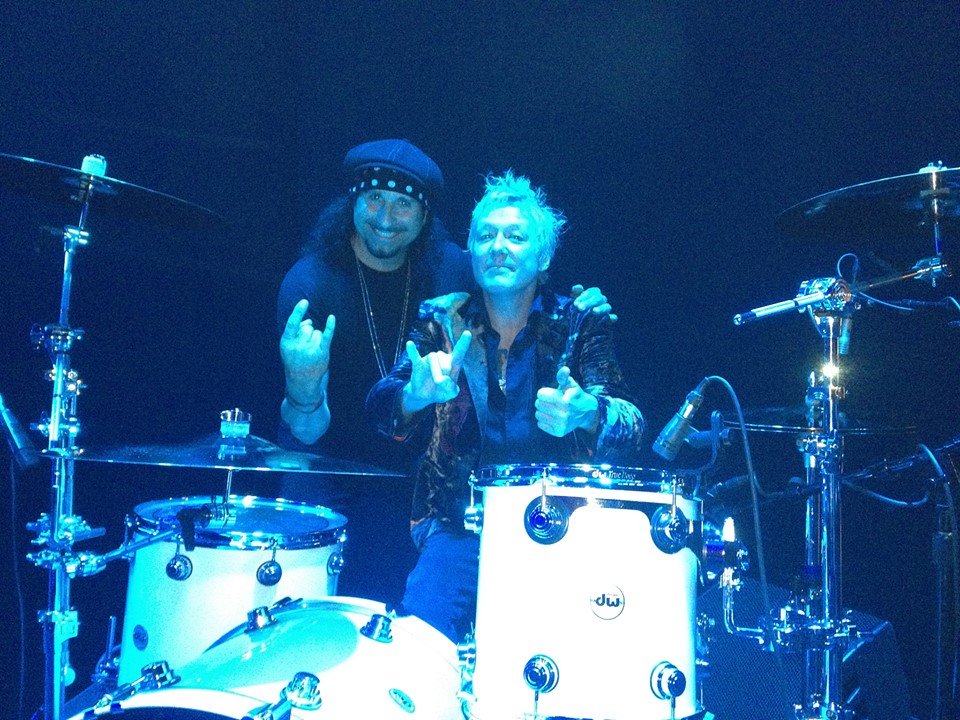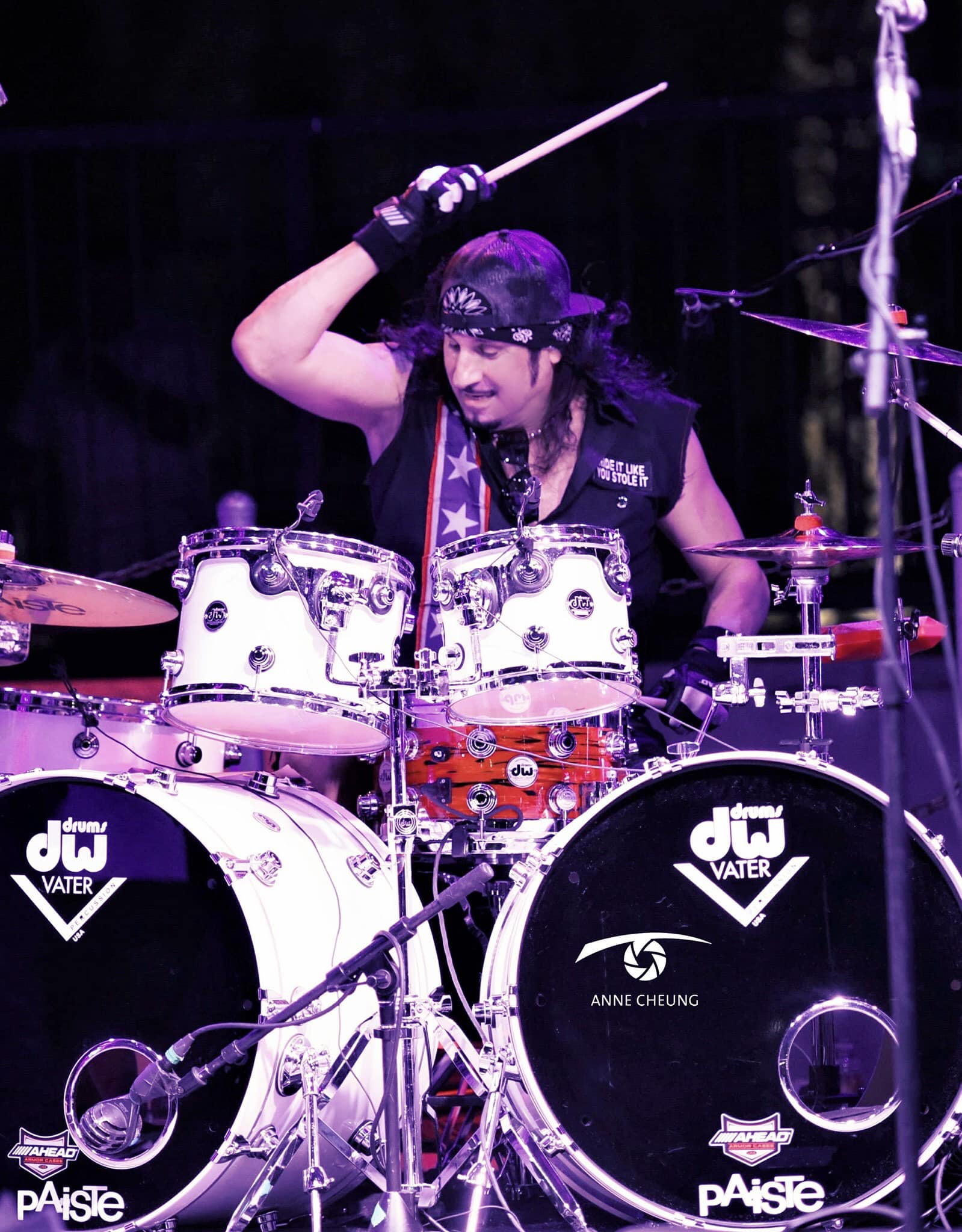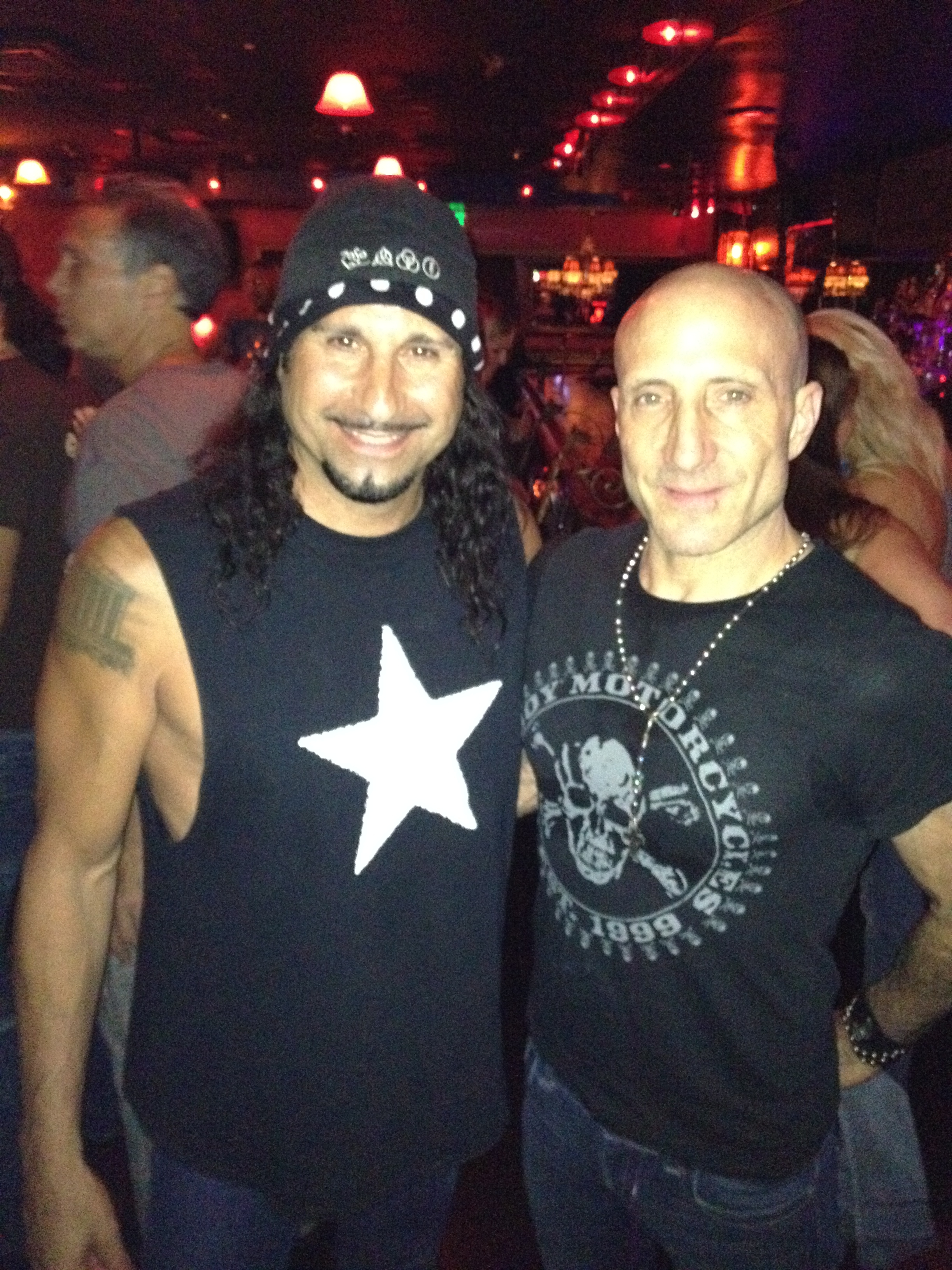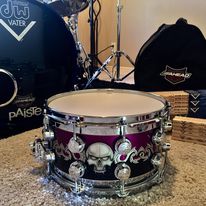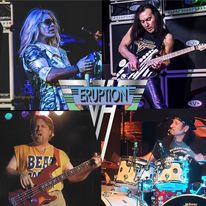 (Below) Historic Rockabilly Festival 2001 in GreenBay WI - On The Legends Rockabilly Tour performing with the great Charlie Gracie and talkin drums w/D.J. FONTANA-Sun recording artist and drummer w/Elvis Presley!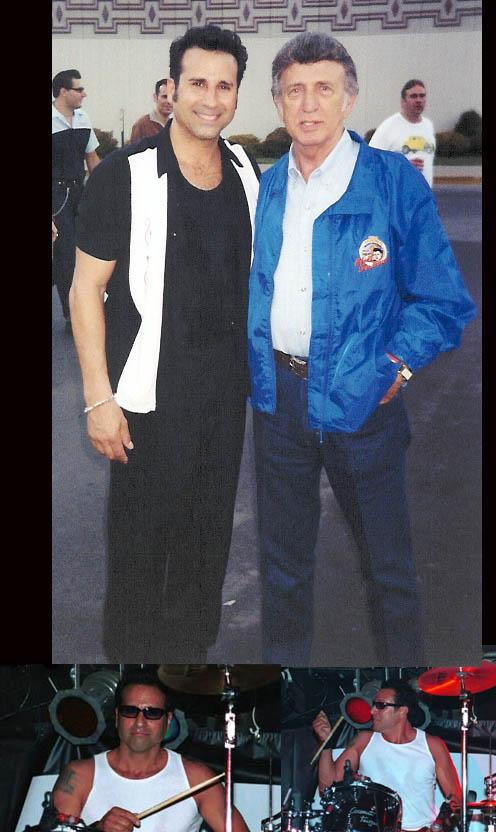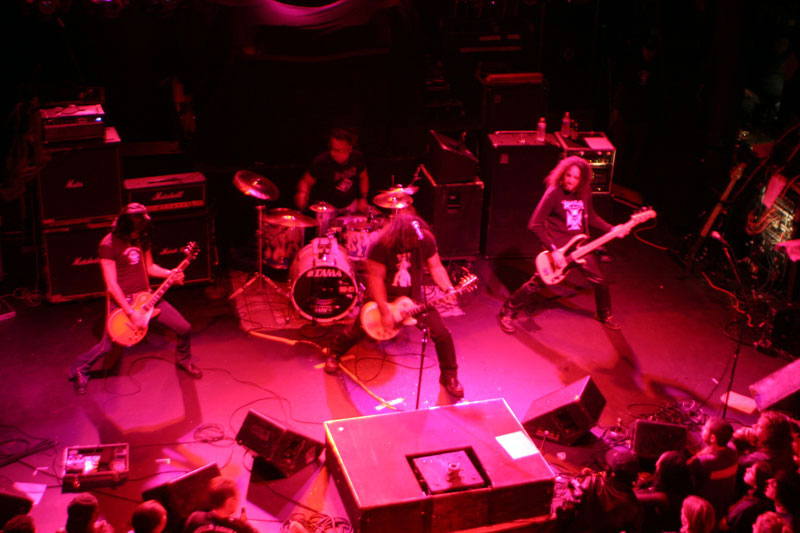 (above) W / National Dust @ The Key Club L.A. opening for Wasp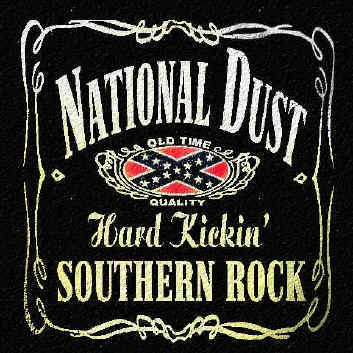 National Dust First Record